Build Android & iOS Apps Without Coding with AppBuilder24
Harness the might of our AI online free app builder to effortlessly build your mobile application without writing a single line of code. With our free app maker tool, you can ideate, design, create, and launch your dream app.
Free app builder
Why Choose Our Free App Builder
Choosing our online app maker over traditional custom development offers numerous advantages, particularly for those looking to streamline the app creation process. Here's why opting for our mobile app builder is a smart decision:
Cost-Effectiveness
Traditional app development can be expensive, involving hiring developers and purchasing software. Our free app builder significantly reduces these costs, providing a budget-friendly solution.


Flexibility and Customization
Despite being a free app maker, our platform offers a wide range of customization options, allowing you to tailor your app to your specific needs and brand identity.
Time Efficiency
Custom development often involves lengthy timelines. With our app builder, you can have your app up and running in a fraction of the time, accelerating your project's launch. Our free app builder will boost your business.

Scalability and Business Growth
As your business grows, our app builder adapts. Easily scale your app to accommodate more users, features, and functionalities, ensuring your app evolves with your business.
Ease of Use
Our platform is designed for ease, eliminating the steep learning curve associated with coding. Anyone, regardless of their technical background, can use our intuitive interface to build their app.


Continuous Updates and Support
We continually update our platform to ensure it's equipped with the latest features and security measures, something that can be resource-intensive in custom development.
Best Free App Builder
Totally Free, Yet Uncompromisingly Powerful At AppBuilder24, we stand out as the ultimate free app builder. Unlike other platforms, we provide our top-tier services completely free of charge. This commitment to accessibility means you can launch your app without any financial barriers.
No-Code Revolution for Everyone Coding expertise is no longer a prerequisite for app creation. Our platform empowers users to build sophisticated apps seamlessly, with no coding required. This democratizes app development, making it accessible to all, regardless of technical background.
Unique Access to Source Code Setting a new industry standard, AppBuilder24 is the only free app maker that grants users access to their app's source code. This unprecedented feature offers flexibility and control, allowing for deeper customization and learning opportunities.
Cross-Platform Compatibility Our app builder excels in creating apps that are inherently cross-platform, functioning flawlessly on both Android and iOS. This ensures your app reaches a wider audience, maximizing its impact and usability.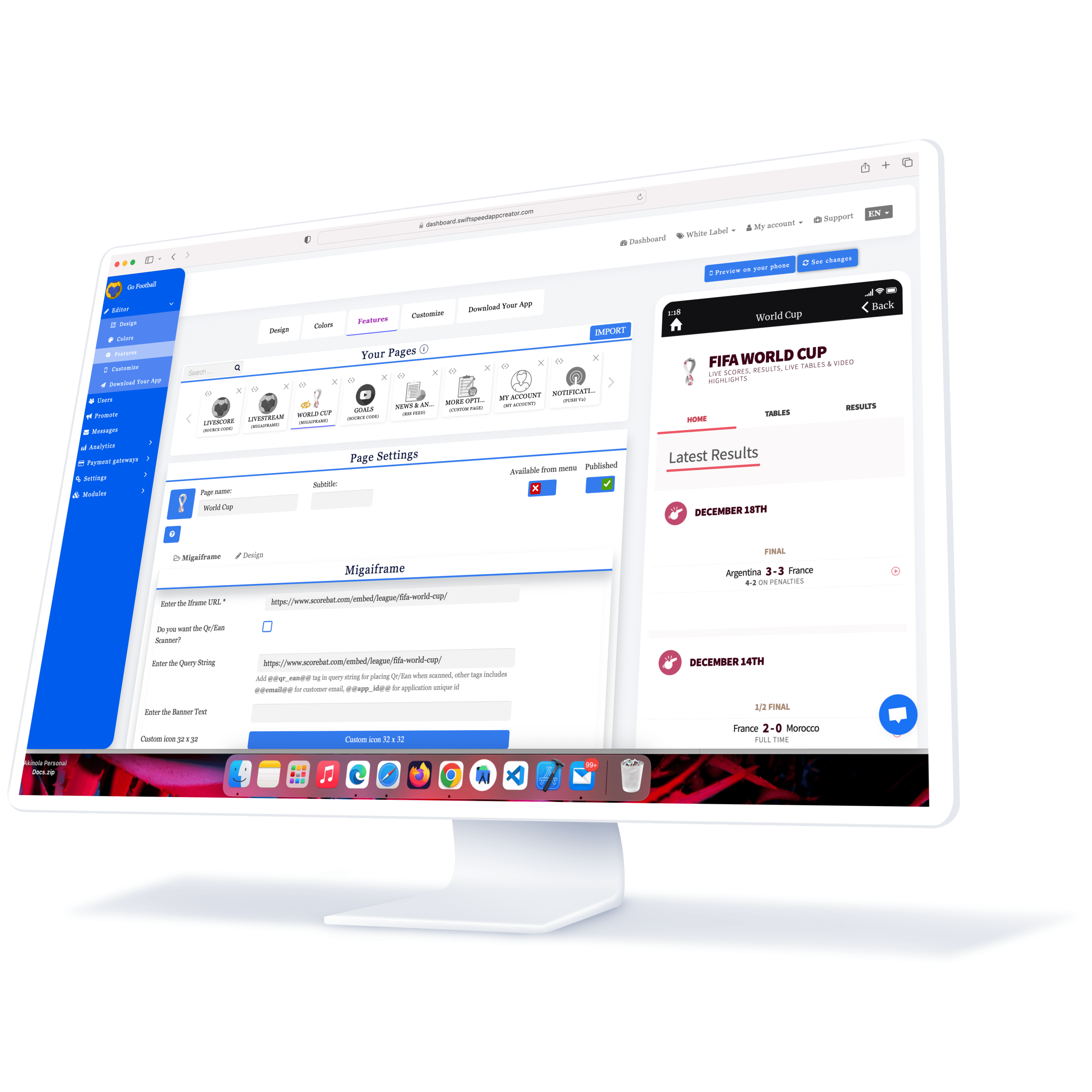 Robust Features and Templates The platform boasts a wealth of unbelievable features and pre-existing templates, significantly streamlining the app development process. These resources are designed to cater to various needs and niches, providing a solid foundation for your app.
Create Your Own Templates In addition to our extensive template library, users have the unique ability to create and save their own templates. This fosters creativity and ensures that your app truly reflects your vision and brand identity.
Monetization Through Ads Lastly, our platform supports monetization through ads, enabling you to generate revenue from your app. This feature is particularly valuable for entrepreneurs and businesses looking to leverage their app as a profitable venture.
In essence, AppBuilder24 is more than just a free app builder; it's a comprehensive, user-friendly, and versatile platform that empowers users to create, customize, and monetize their apps with unprecedented ease and flexibility.
AppBuilder24 is A Subsidiary of Swiftspeed
Build an app for free
Creating Your Dream App is Totally Free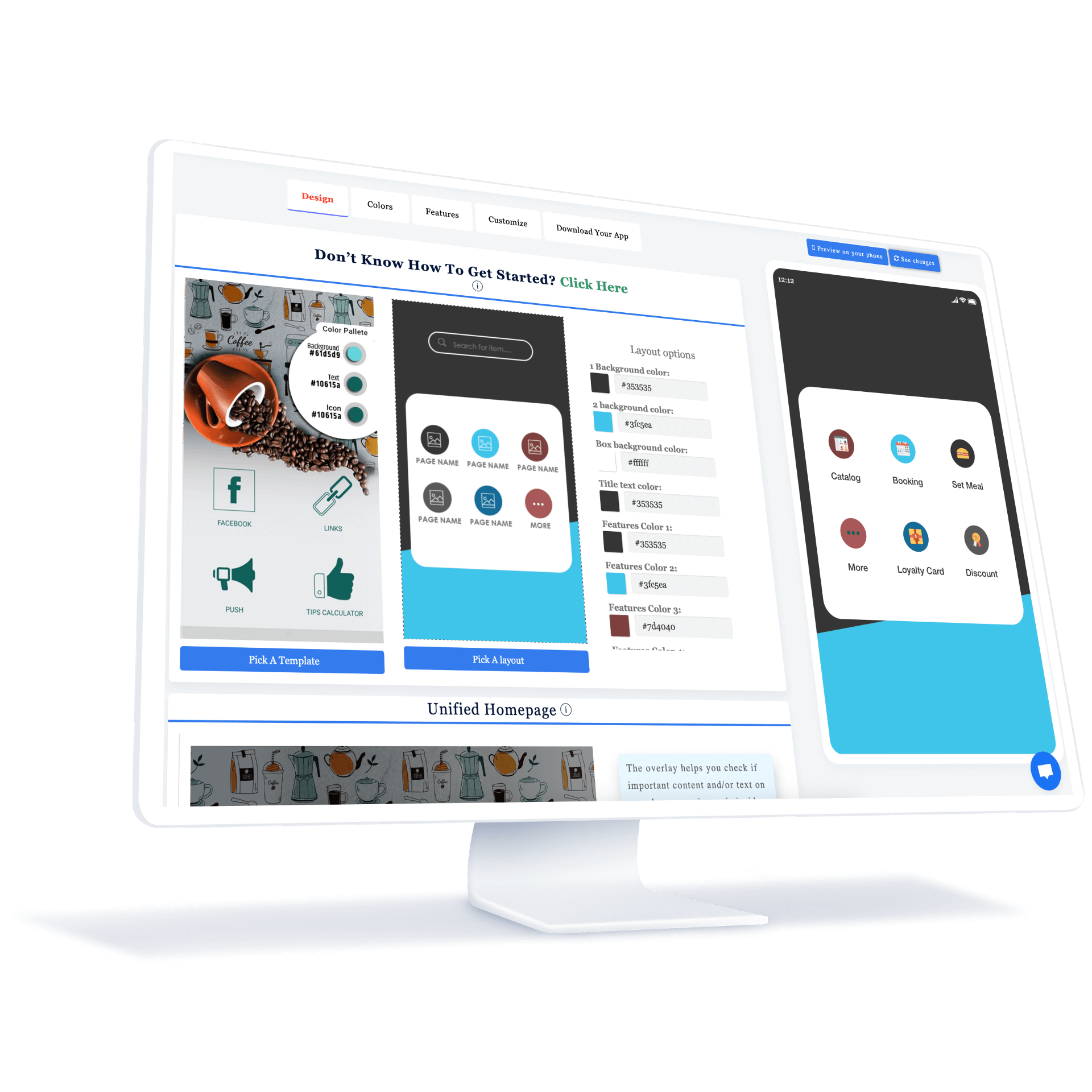 Free App Maker
$0.00 *no payment
I was hesitant at first, unsure if I could navigate app development without any prior coding knowledge. But Swiftspeed Appcreator proved me wrong! It was incredibly user-friendly and intuitive, guiding me through every step of the process. I was amazed at the flexibility and control I had over the design and functionality of my app. The support team was just a cherry on top—always available and incredibly helpful. I've managed to create an app that truly mirrors my business ethos. This is a game-changer for small businesses like mine!
Chris Phill
Rebuplic of Ireland, UK
SME Owner
In the early stages of our startup, we knew that we needed a robust mobile presence. However, budget constraints made hiring a professional app developer quite challenging. That's when we discovered this app builder, powered by AI, helped us create a cross-platform app that has significantly boosted our brand visibility and user engagement. We particularly appreciated the premium features available with the paid subscription—it was a worthwhile investment. I would wholeheartedly recommend Swiftspeed Appcreator to any startup.
Leo Fidler
Los Angeles, CA
Startup Founder
Start Creating Your App Today.
Build premium apps effortlessly with our user-friendly free app builder, eliminating the need for any coding. Whether it's for your website or business, our platform simplifies the app-building process, allowing you to bring your vision to life with ease.
Ready to transform your app idea into reality?
Ready to transform your app idea into reality? Join thousands who have succeeded with AppBuilder24. Click here to start using our free app builder now and unleash the full potential of your vision. No coding, just creativity. Build your Android or iOS app today and see where your imagination can take you!